Marks for Latin America
---
UL-AR Mark

Used in conjunction with the mandatory S Mark of Argentina's National Office of Internal Commerce (Direccion Nacional de Comercio Interior, or DNCI), the UL-AR Mark indicates a product's compliance with Phase III of Argentina's Resolution 92/98. Most electrical and electronic products entering Argentina will have to display the S Mark adjacent to the mark of an accredited and recognized third-party certification organization such as UL de Argentina, S.R.L. UL provides an overview of Argentina's compliance system.
---
UL-BR Mark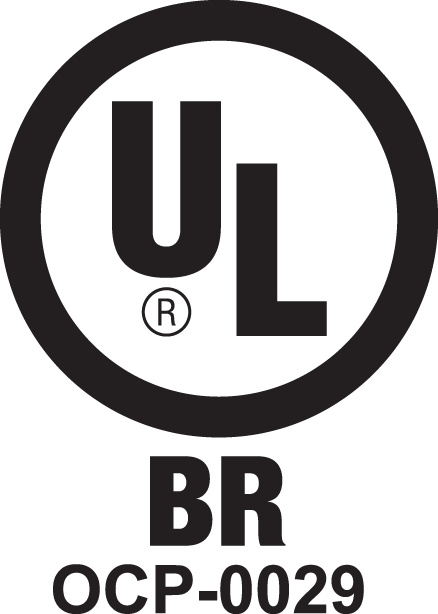 Used in conjunction with the INMETRO Mark of the National Institute of Metrology, Standardization and Industrial Quality in Brazil, the UL-BR Mark indicates that a product complies with the Brazilian standards that are primarily modeled after IEC/ISO standards with some local deviations. Certification is mandatory for specific products including switches, plugs, socket outlets, flexible cords, circuit breakers, wire and cable, magnetic and electronic ballasts, voltage regulators, medical devices, and electrical equipment for hazardous locations. UL do Brasil is accredited to provide this certification. Voluntary certification can be obtained for other products including audio, video and information technology equipment to differentiate product in the competitive Brazilian market. UL provides an overview of Brazil's compliance system.
---
UL-MX Mark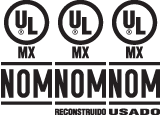 The UL-MX Mark is a safety mark registered and provided by UL de Mexico, S.A de C.V. It is used for products that have been evaluated and certified under voluntary Mexican standards (NMX). Used in conjunction with the official NOM countersign, it is considered an official mark of Mexico. UL-MX NOM Marks are only granted when a product complies with applicable and mandatory requirements of the official Mexican standards (Normas Oficiales Mexicanas or NOM), the scheme /modality under which it has been evaluated, and current Mexican legislation related to conformity assessment. In any case, the validity of the associated certificate of compliance will depend on the certification scheme applicable at the product's category, e.g., new, used, rebuilt, out of specifications, etc. UL provides an overview of the Mexican compliance system.
---
Enhanced UL Certification Marks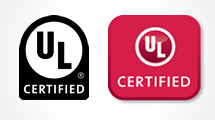 The enhanced UL Certification Mark now bundles multiple Certifications into a single Mark; utilizes a unique identifier for easier access to information at www.ul.com/database; communicates geographic scope of certification through country codes; and describes the attributes that UL has Certified about a product.