Marks and Labels
UL is a global leader in testing, inspection, certification, auditing and validation. The UL Mark is the single most accepted Certification Mark in the United States, appearing on 22 billion products annually. Explore more about our Certification Marks below.
UL Listing and Classification Marksmore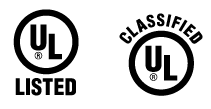 All current Listing and Classification Marks can be found through this link. Artwork for each Mark is available for instant download. In addition to the Mark artwork, you will find information about ordering, promoting and using Marks and labels properly.
Standard Labelsmore

Information about ordering standard labels, a database of authorized label suppliers and specific instructions related to labels can be viewed using this link.
Enhanced UL Certification Marks and UL Badgesmore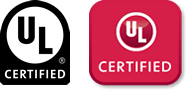 Just Added
UL is introducing an enhanced version of our Certification Marks intended to eventually replace those currently in use today. The enhanced Mark format utilizes a modular approach to illustrate the attributes of a product that UL has Certified.

-->